Menggagas Fiqh Nusantara: Dialektika Adat Dan Hukum Islam di Indonesia
Teguh Prawiro

UIN Syarif Hidayatullah Jakarta
Keywords:
Adat, 'urf, dialectics, ijtihad, reactualization, islamic law, culture, paradigm, Indonesia
Abstract
Islam, including Islamic law have a very long history in Nusantara. This history goes beyond Indonesia as nation state. This history also shows the dynamic of relationship between Islamic law and the customs in Nusantara. Some cases, such as limiting the age of marriage, ta'lik talak (talak hanging), tabbani (adoption), and others show a harmonious relationship between Islamic law and the customs of Indonesia. The flexible character of Islamic law allows a dialectic between Islamic law and customary law in Indonesia
The contiguity between Islamic law and customs and culture in Indonesia requires Indonesian moslem scholars to do ijtihad to accommodate the local culture in Nusantara as part of religious teachings. We all know that Arabic culture effectively filled the legal vacuum in the early f Islam, so the culture of Nusantara should also be an important part of the development of Islamic law for Indonesian moslem community. The flexibility of Islamic teachings should be accommodate every local culture that is an inseparable part of life for every moslem in each country.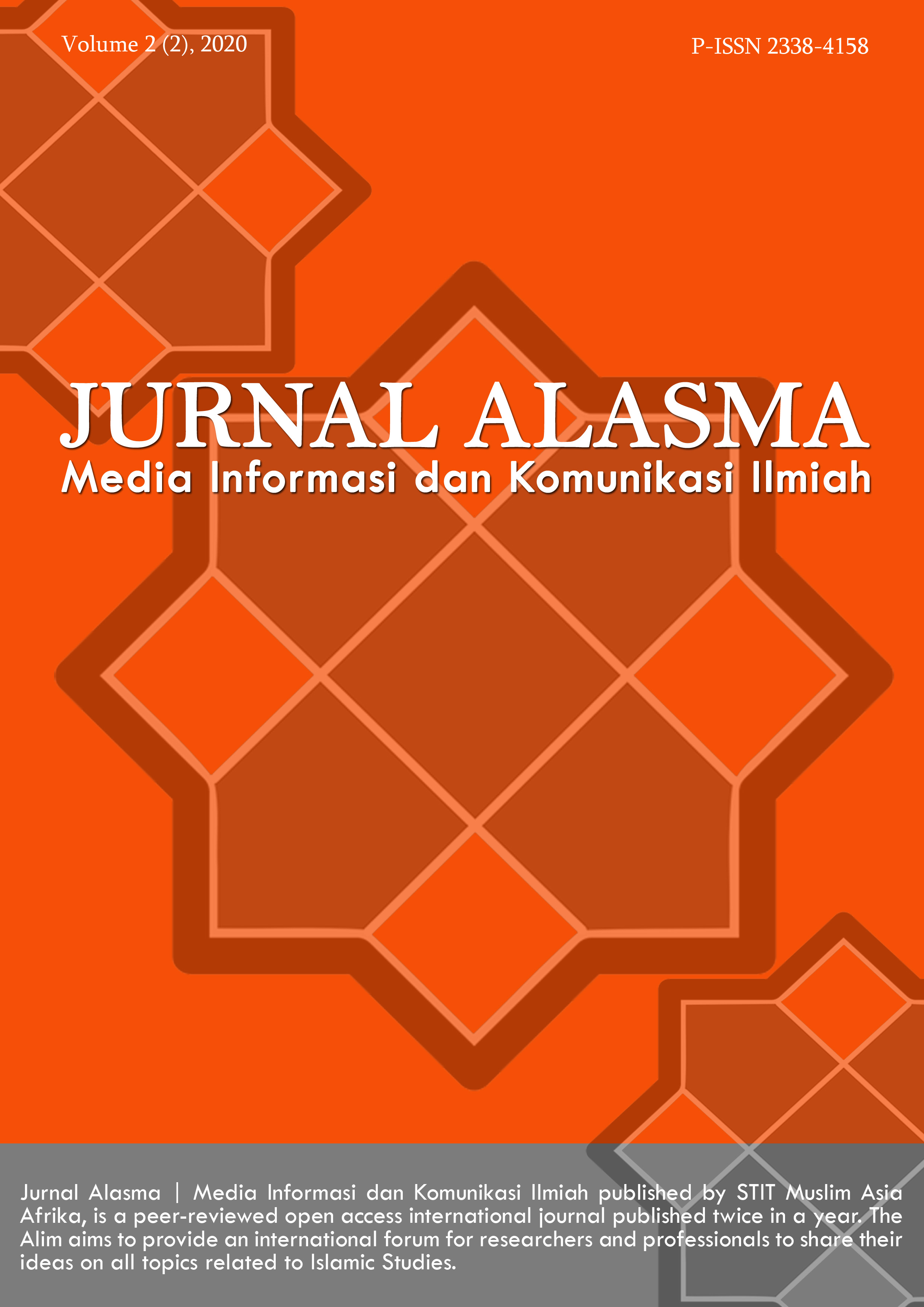 How to Cite
Prawiro, T. (2020). Menggagas Fiqh Nusantara: Dialektika Adat Dan Hukum Islam di Indonesia. Jurnal Alasma : Media Informasi Dan Komunikasi Ilmiah, 2(2), 139-152. Retrieved from https://jurnalstitmaa.org/alasma/article/view/45