Perkawinan Antara Muslim Dan Wanita Ahli Al Kitab Menurut Pandangan Islam : Tafsir Ayat Al Ahkam
Madsuri

STIT Muslim Asia Afrika

Mukhlisin

STIT Muslim Asia Afrika
Keywords:
Marriage, People of the Book
Abstract
Mufassirin's view in Al-Munawwir's interpretation contains the pro and kotraulama issue regarding whether or not a marriage between a Muslim and a woman of the book is allowed. There is a view that marriage with women who are followers of the Bible and the Torah is allowed when the book has not changed. The second view is that it is lawful to marry women who are experts of the book even after the change of the book as long as there is no deviation.
This expression shows that there are two groups of views: the first group: halal kitabiyah is married even though there is a deviation from the second group: kitabiyah which is lawful to marry is kitabiyah who believes in the original book before there is a deviation, while kitabiyah whose beliefs have diverged, according to their opinion, is forbidden marrying the deviant kitabiyah because of their polytheism.
The opinion of Imam Shafi'i can marry women who are ahlul of the book and they must be religious in the Torah and the Bible before the Qur'an was revealed, but after al-Qura'an was revealed and they remain religious according to the books they are not ahlul of the book, but they are polytheists. there is a deviation from the Torah and the Bible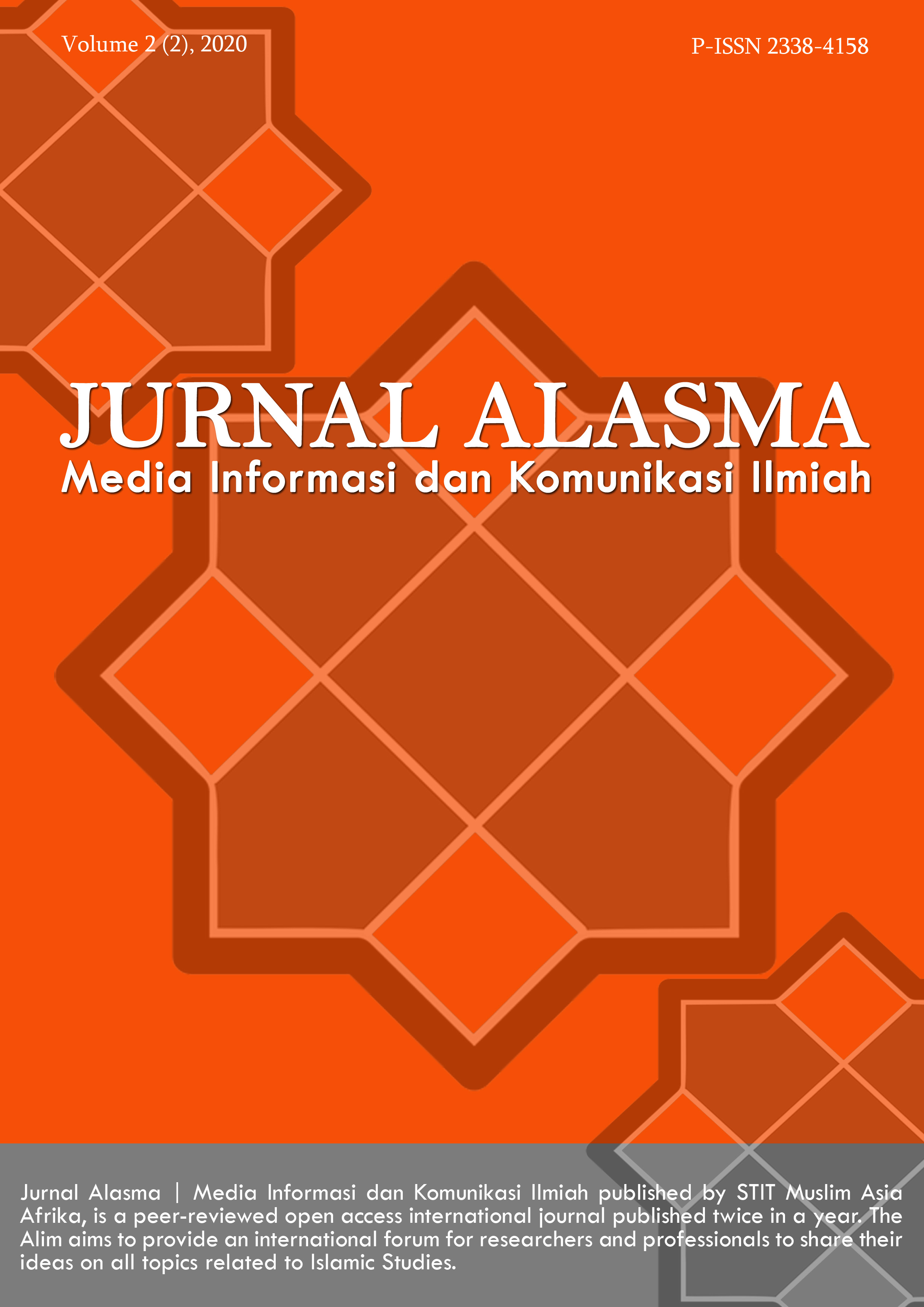 How to Cite
Madsuri, M., & Mukhlisin, M. (2020). Perkawinan Antara Muslim Dan Wanita Ahli Al Kitab Menurut Pandangan Islam : Tafsir Ayat Al Ahkam. Jurnal Alasma : Media Informasi Dan Komunikasi Ilmiah, 2(2), 285-294. Retrieved from https://jurnalstitmaa.org/alasma/article/view/49