POMATE
Permainan Orientasi Mobilitas Untuk Anak Tunanetra
Mutuanisa Mahda Rena

UIN Syarif Hidayatullah Jakarta

Mutiara Zara

UIN Syarif Hidayatullah Jakarta

Ahsanah Maulida

UIN Syarif Hidayatullah Jakarta
Keywords:
POMATE, Mobility Orientation, Blind Child
Abstract
The fact that blind people in Indonesia have not had access to education and various decent facilities is indeed undeniable. This can be proven by some data issued by the Central Statistics Agency regarding the number of blind people in Indonesia. Especially blind people with early age. At an early age, child development is developing rapidly so that children tend to absorb the information around it. In blind children at an early age, they experience obstacles in the form of visualization abilities.
Therefore, providing stimulation in early childhood is very important for further development. Writing this scientific paper uses the method of writing literature review. We collected some literature and several studies that were relevant to the writing of this scientific paper. So as to produce an idea or idea to contribute to blind children at an early age.
This idea is in the form of a game of visually impaired child mobility (POMATE) which can help develop early childhood physical and motor development and mobility. This game is adapted from pre-existing activities. POMATE is an activity that requires physical abilities of children. So that it can be one of the media used to help the mobility of blind children at an early age. POMATE can be used in educational institutions providing inclusion or Special School education (SLB) because POMATE only requires minimalist land. For schools that have less extensive fields, they can use classrooms or school grounds.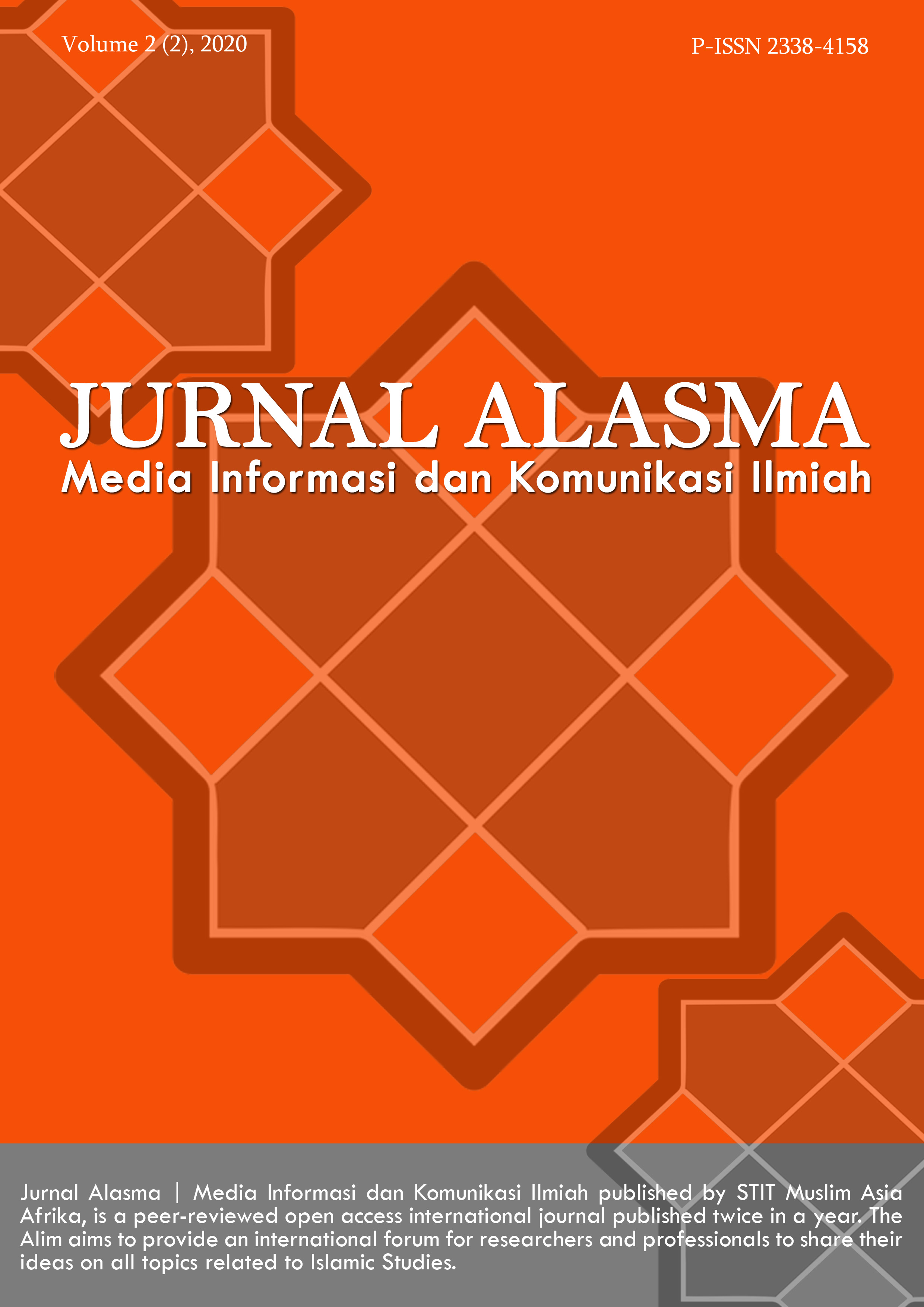 How to Cite
Rena, M. M., Zara, M., & Maulida, A. (2021). POMATE: Permainan Orientasi Mobilitas Untuk Anak Tunanetra. Jurnal Alasma : Media Informasi Dan Komunikasi Ilmiah, 3(1), 46-56. Retrieved from https://jurnalstitmaa.org/alasma/article/view/58