Potret Pernikahan Dalam Islam
Teguh Prawiro

STIT Muslim Asia Afrika
Keywords:
Marriage, polygamy, siri marriage, child marriage
Abstract
Portrait of marriage institution in Islam is more about sad stories of women in his life. The unfair relationship between
men and women is proof in the practice of polygamy, secret marriage, and child marriage. Not infrequently, islamic teachings
is only used just about to discuss sex problems. In many places and forums, when religion becomes the subject of conversation,
it always comes with the issue of sex. whereas, the purpose of sharia or better known as maqashid al shariah is to realize the
benefit of human being.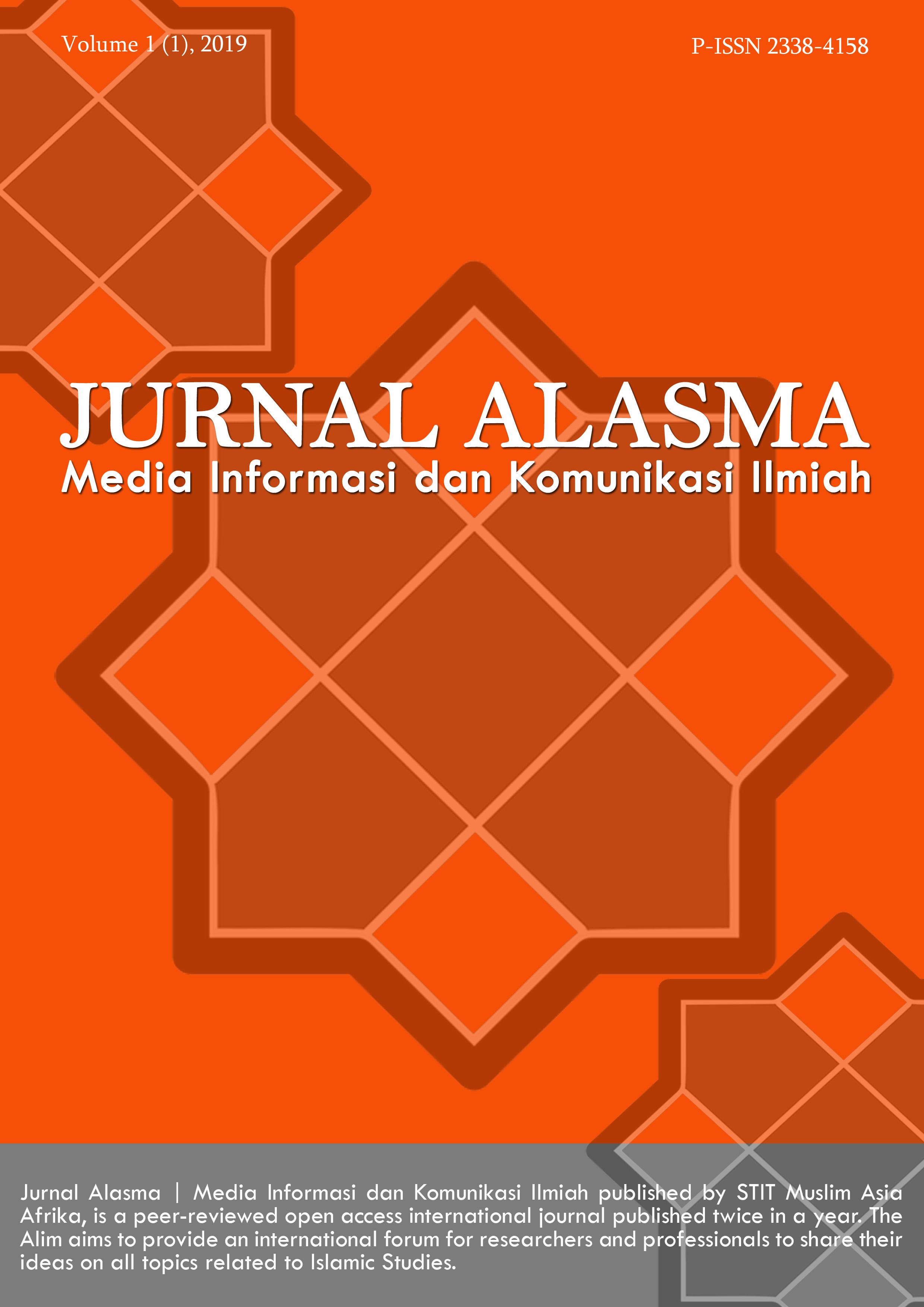 How to Cite
Teguh Prawiro. (1). Potret Pernikahan Dalam Islam. Jurnal Alasma : Media Informasi Dan Komunikasi Ilmiah, 1(1), 83-94. Retrieved from https://jurnalstitmaa.org/alasma/article/view/6